Our services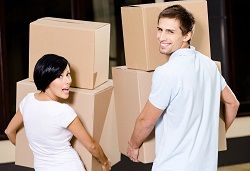 As an experienced removal company, we think it is imperative that we provide a wide range of removal services that will ensure your move is free of stress and unnecessary hardships. We offer removal services for all stages of the move because we know that it is important to have a helping hand throughout the move. We can provide you with advice and planning, packaging services, and storage solutions, as well as the traditional commercial and household removal services that you would expect. It doesn't matter how big, or small, the job because we are more than happy to help.

When it comes to packaging, we know that most movers don't know where to start. If you allow us to give you assistance we can make sure that you are fully organised and ready for the move by providing you with all of the necessary materials. We strongly believe that packing away your belongings can determine the fate of your move in general: if you don't pack properly then the rest of the removal will be beset by problems. However, if you follow our advice and use the materials that we provide then it will go extremely smoothly. We can provide movers with professional wrapping of large objects like TV's as well as more delicate items like kitchen crockery or even antiques. We have handled more objects than you would believe which makes us perfect for helping you with your packing. We can also provide boxes, tape, wardrobe boxes, bubble wrap, packing paper, furniture covers, tape and tissue paper. By ensuring that you have ready access to these things, it means you don't have to go out looking for them at the expense of your precious time.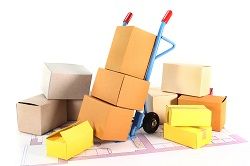 For those of you who are moving, whether commercial or residential, and you need somewhere to store furniture and belongings, then you are also in luck. Our removal company can provide you with a great deal of affordable storage space so you don't have to worry about where you are going to put all of your excess furniture. Whether you just need to store a piano away until it is sold, or you are going abroad before moving into you new house, you can rely on our facilities to keep your possessions safe and sound for however long you require.

On top of packaging and storage, we offer the more traditional services required from a removal company. Our staff can help you with the practicalities of relocation by helping you with heavy lifting of furniture from the building to the van. All of our staff are at your service, and are experienced in the removal business meaning your furniture and possessions will arrive at your destination in exactly the same condition as when they left. Our flexibility is what puts us ahead of other removal companies because we are willing to go that extra yard in order to make your relocation that much simpler.

If you are looking for a removal company that offers friendly, polite and hard working movers, that are capable of making your life infinitely easier then we are the company you are looking for. There's no good reason to try and go it alone, because with us you will be astonished by how quickly and easily the move can be completed. Westminster Removals can provide the essential removal services you need no matter what kind of move it is. Call us on 020 8746 9656 and find out more about our prices and services.