Packaging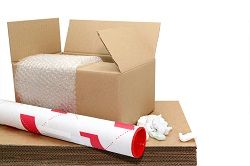 When it comes to packaging, you could do a lot worse than take the advice of a professional removal company who offers packaging assistance to movers of all kinds. Whether you are relocating your office, or moving to a new home, or even just putting some furniture in storage, the likelihood is that you will need some help with packing. By taking our advice, and by using our staff to help you, the rest of your relocation will go so smoothly you will scarcely believe it. For very affordable prices you can hire Westminster Removals to give you valuable assistance with your packaging.

Most people only realise the scale of the job at hand when they actually get around to packing away their furniture and belongings. However, there are numerous tricks of the trade that will make things much simpler. If you don't want to use the supplies we provide as part of our packing service, then we advise you purchase everything you need well in advance. These can include: bubble wrap; furniture wrap; boxes; tissue paper; tape, and other such materials that will be needed. By acquiring them early enough, you will have time to buy more if necessary. You should also try to organise your boxes as clearly and as concisely as possible. Try not to fill boxes with objects from various rooms as this will confuse and slow down the process. Determine where everything will go at your destination and pack accordingly. In other words, put everything that will go in the living room, in the same boxes. You should then mark on the box where it will go, what is in it and whether it is fragile or not. If you do this at the beginning of the move, then you will have no problem unloading and unpacking at the end. The last thing you want is to be running from one room to another trying to find items you have placed in the wrong box. It also ensures that you don't lose possessions during the relocation.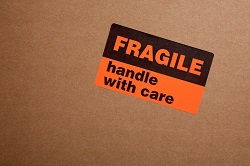 Try to purchase more boxes than you think you will need, just in case. You don't want to be left short on the moving day because that will cause extra stress and nobody needs that. With respect to the safety of your possessions, you should check the details of your home insurance to find out whether it covers your belongings during a removal. If not then we strongly advice you purchase the required insurance plan because, although unlikely, damages can happen and knowing that you are covered in such a situation will make the experience much less stressful.

Non-essential items should be packed in advance, like books and candles. If you do this, and clean your house thoroughly before the moving day you will be able to cope with the day itself much easier.

If you need assistance from experienced movers who have handled every type of object known to mankind, then call us on 020 8746 9656. Our staff are extremely careful and it has been proven that we actually save people money when we help with packaging because there tends to be less breakages. This means that you spend less money replacing broken items. If this sounds like something you would be interested in then you should get in touch with us as soon as possible and we can give you all of the necessary information regarding costs and services sooner rather than later. Remember, if you prepare well then the rest of your move will be a stroll in the park.