We are the Answer to Your Storage Problems in Westminster, SW1!
Putting your unused items into storage is a great way to make a little more room in your home. Whether you're preparing for a move, you're looking to renovate your property or even if you just need more room, hiring storage space is a fantastic way to solve your storing problems. Westminster Removals offers top-quality units for those living in Westminster, and if you hire us you can enjoy the many perks that our firm has to offer! We have some of the most secure, reliable and affordable units in the whole of W1 and SW1, so why hire anyone else? Find out more and book today by calling us on 020 8746 9656!
Why Choose Our Services in SW1?
Our company in SW1 allows clients to store their goods for as long as they might need. Our secure storage units benefit from round-the-clock surveillance and top-of-the-line security measures to ensure that your goods are in the safest hands possible. Our safe locations are easy to access whenever you might need your items, and with weekly, monthly and annual rental plans available, you can find the right plan for your specific requirements. All of our units are weatherproof for even the most difficult of weather, and you won't regret storing your belongings in our top-quality storage units in Westminster, WC1. Find out everything that you need to know and make your booking with us today!
Experienced Teams, Secure Storing
With our experience, our knowledge and our fantastic facilities you can guarantee that your items are safe and sound in our secure storage in SW1. With lots of benefits to choosing us, including our amazing 100% customer satisfaction and guaranteed services, we make the ideal choice if you're looking for a place to house your goods. You'll be thrilled with the difference we can make to your property, so whether you're looking for a place to keep items during your move, or you want to store items from your office that you no longer use, we're the only storage company you need to call in SW1. Dial 020 8746 9656 to talk to an expert right now and learn more!
Make Great Savings Today!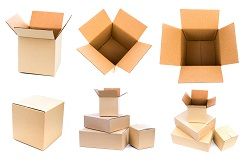 Our self storage units are not just the best choice for your items – they're one of the cheapest as well! We work to keep our prices low and competitive so that you can get amazing value for money whether you need a big unit or a small one. Our self storage solutions won't break the bank if you're on a budget, and with our exclusive special offers you can save even more money! Contact us today and we'll give you a free price quote, with no obligation necessary, so that you can see for yourself just how much money we can save you. Get cheap prices without compromising, only with our company in SW1!
Call Anytime To Reserve An Appointment with Our Experts in SW1!
Westminster Removals is the only company in Westminster, SW1 that you need to store your items safely. With our friendly teams waiting to advise you on the best solution for your individual needs, you can't go wrong if you hire us. From furniture to boxes, from valuables to appliances, there's nothing that we can't keep safe for you. We make storage easy, and your ideal storage facility is just waiting for you! Make sure your property is free from clutter and unused items the easy way, and call us to book an appointment right now. If you live in W1 then we're just waiting to help you, so call us on 020 8746 9656 now!