Home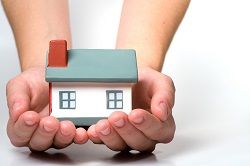 Welcome to the home page for Westminster Removals, your one stop shop for all of your moving needs. For over a decade, this family run business has been constantly expanding, both in terms of the number of services we offer and the distance our company looks to cover. As things stand now, we not only cover Westminster itself, but the rest of the capital, the UK and in more recent years we have looked to take our unique brand of customer service into Europe as well. There is no job too big or too small for a Westminster removals team so if you would like to find out more our services then you can get in touch our customer service team on 020 8746 9656 at any time.

It's hard to believe where we started a decade ago, in a small building with a simple idea. Before the company had formed the founding team all had experience in removals. Naturally, we tried to figure out what we could do differently, in our small way to give the people of Westminster moving experience that was second to none. We started by keeping our costs simple, so whenever you ask for any of our services you will get a free quote. Not only that, but we are so thorough in our removals assessment that you don't need to worry about any hidden charges or additional fees. The number you see when you ask for a quote from us is the number that you will pay.

The basic idea was to keep things simple. After all, moving things from A to B shouldn't be a difficult job as long as the planning and communication is all in order. If we are able to do that bit of our job, then there is every chance that you will be able to avoid the buzzword of any moving experience: stress.

Initially, we just offered our simple service to small, local private movers; people looking to move home somewhere in the area and in need of a hand, but the system that we used was so easy to translate across to larger projects like office moves or European relocations that we have been able to expand at a tremendous rate.

We now use the same blueprint of services for all of our customers, regardless of whether you are a landlord who just needs a few bits and pieces moving between your properties, or a large business looking to set up a new office somewhere in Europe. After the free quote for moving the most important thing is of course moving day itself. Since attention to detail is something that is so important to us you will notice that all of our vans are absolutely pristine. Not only are they cleaned after every job that we undertake they are also designed with security in mind. After all, we aren't just dealing with 'stuff', these are your memories that we are carrying and as a result, all of our vans are fitted with the most up to date security systems and are regularly serviced, designed to offer you piece of mind as you uproot your family or business and head for pastures new.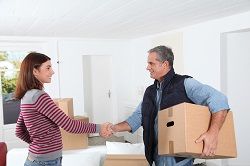 The attention to detail is something which matters to our staff as well. They are the people that you meet, our representatives in the field and as a result they undergo a strict hiring process. Whether they are able to cope with the physical is almost of secondary importance to us, because they need to understand the situation that you are in in order to offer the level of service that has become our hallmark. As a result, you will notice that our staff are sensitive to what you need at any moment, not only taking care with your possessions but also with your family and employees. They know when you need your space and when you need an arm around your shoulder and we are rightly proud of them.

Not only do we offer the leading London removals service we also offer a number of additional services to help ease the strains of moving. As with our main services these are also subject to a free quote whenever you book them and if you, like many of our customers are either short of time or just need a helping hand then you can get access to all these services with the same reliable and friendly team. Whether you need help cleaning a property that you have rented with a view to ensuring you get back your full deposit or help from our professional team of packers then get in touch. Our packing team are also able to help you unpack once you get to your new house, turning it from a shell into a home in no time at all.

Whatever help it is that you feel that you need then WestminsterRemovals.com have got you covered. Moving house doesn't need to be stressful if you have the right team on board so before you even ask for a quote from us we encourage you to ask about our many testimonials. They cover all aspects of our service, from man and van to European relocation, from whether you are moving just down the street or want some help with packing services get your first taste of our friendly customer service team on 020 8746 9656 today.